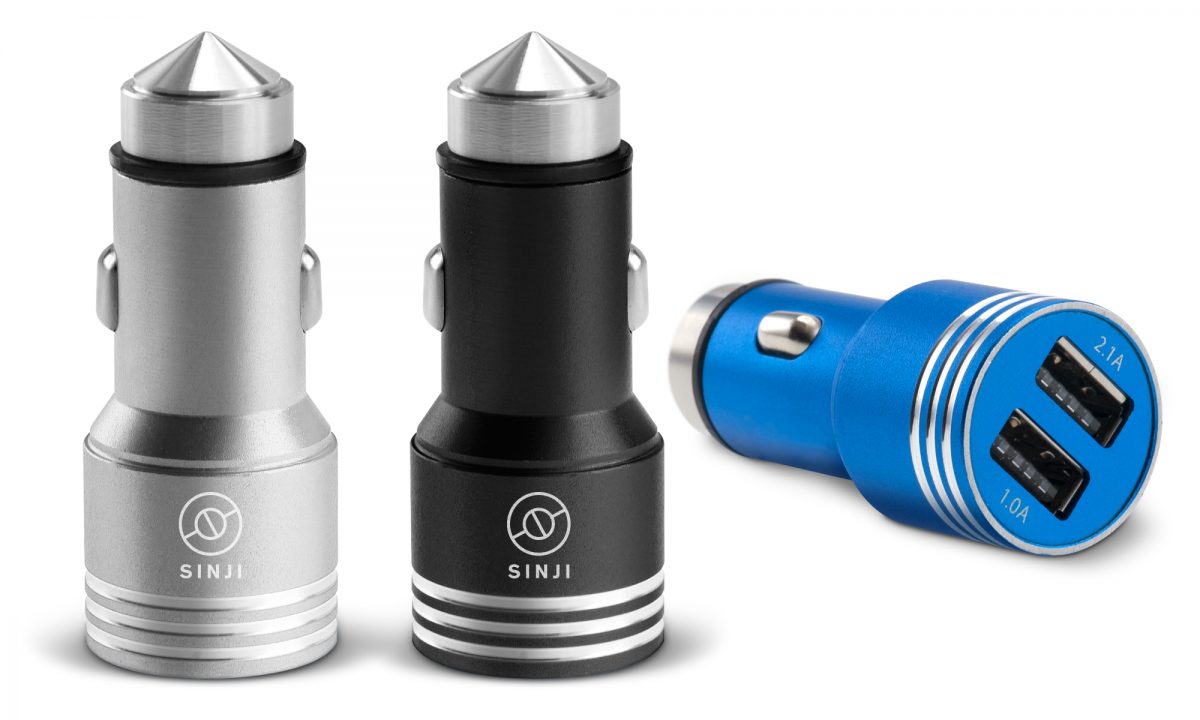 USB Charger And Window Breaker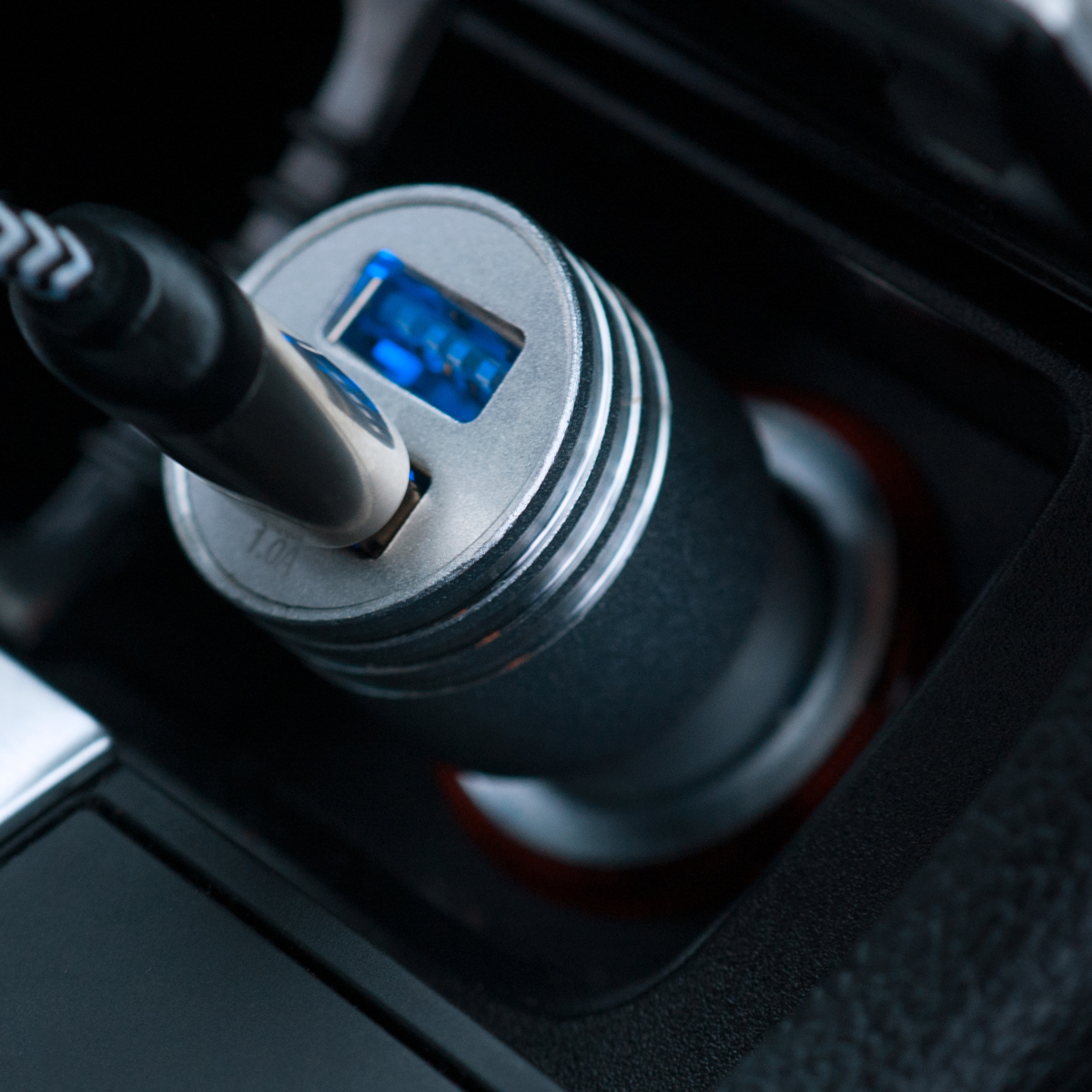 Must-have Accessory in Every Car
Whether you're going on a road trip or on your way to a business appointment, the Sinji USB Car Charger and Window Breaker is a must-have accessory in every car. With the two USB ports, you can charge two devices at the same time. Your devices will never run out of power anymore. The charger has a total output of 3.1A, which can be used for smartphones, tablets and other USB powered devices. The stylish USB Car Charger is compact and can be used in every 12V car cigarette lighter port.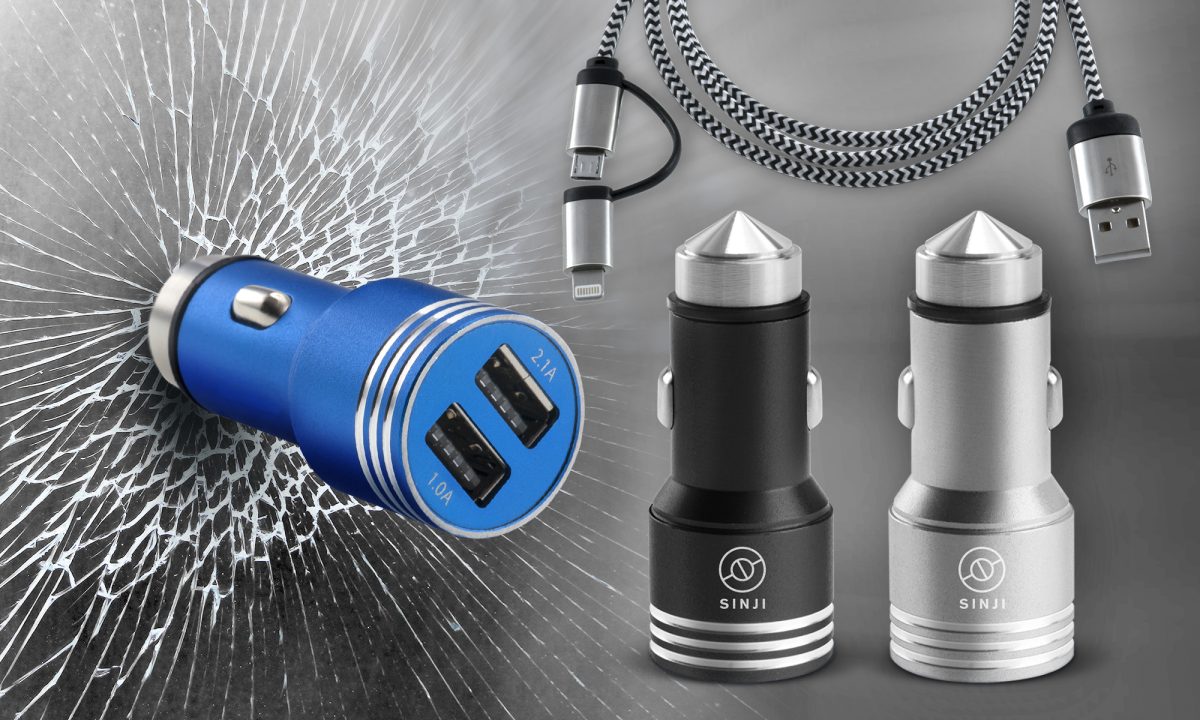 Suitable for almost all USB devices
The 1.0A port is ideal for charging your iPhone or smartphone, while the 2.1A port can be used for the iPad or other tablets. This way you can charge multiple mobile devices with the highest possible speed. To start charging, simply connect the USB cable that came with your device (charging cable not included). Use the all-round charger with your own Lightning/USB cable to charge and sync your phone. Or connect your 30-pin cable to charge other Apple devices.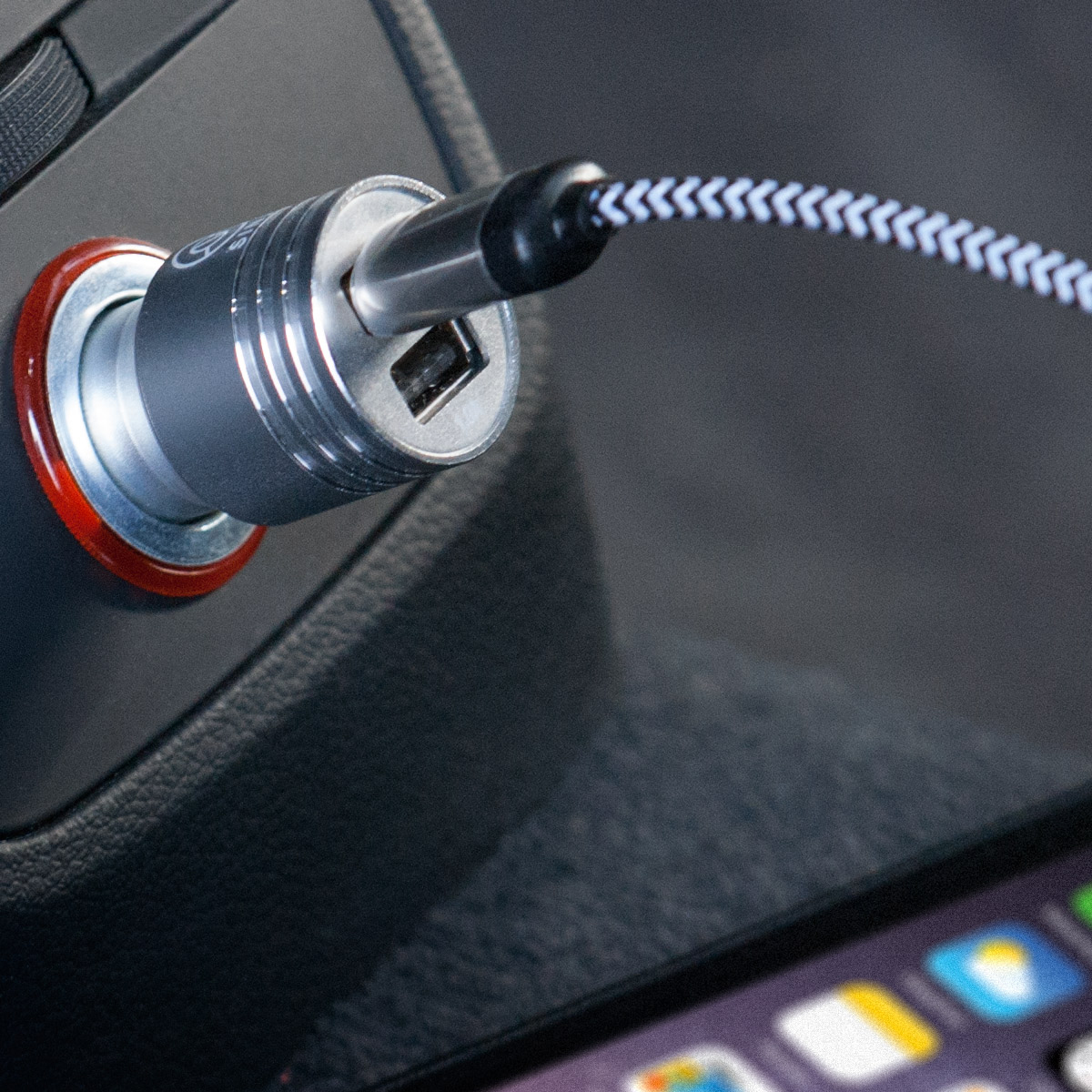 Safe charging
You don't have to worry about damaging your valuable device from lightning or power surges when you connect your smartphone or tablet into the USB car charger from Sinji. The intelligent mobile switching system with an integrated strain gauge detects the power requirements of your device and responds. In addition, the security features ensure that your devices are protected.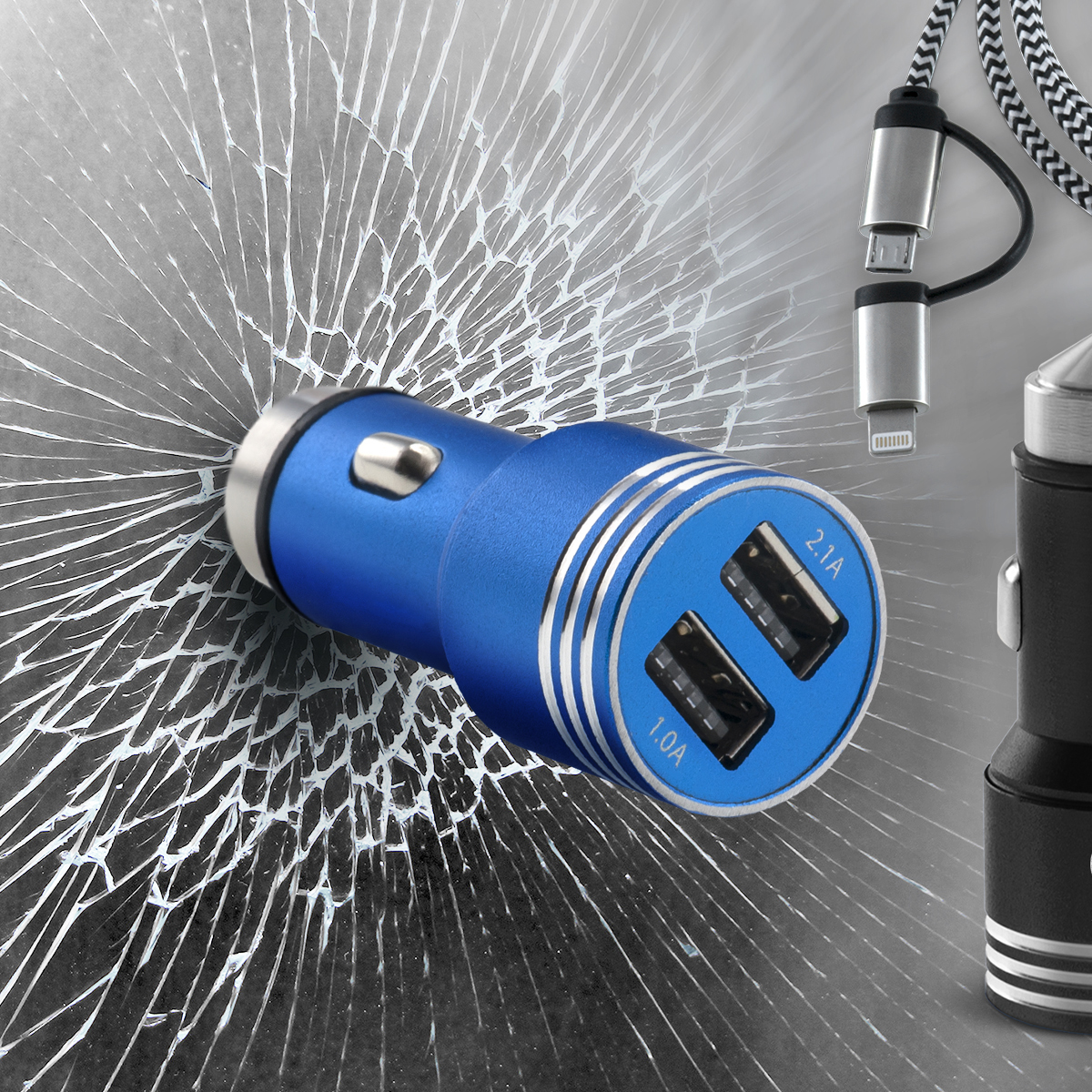 Break the glass
The Sinji USB Car Charger and Windows Breaker has a unique feature: an automotive safety tool for escaping your vehicle in case of an emergency. A lifesaving tool that should be in every vehicle. The backside of the car charger has a hardened steel point, designed to shatter a vehicle window. A hammer for breaking your window, aiding your escape. This is especially important if your door will not open or you are underwater.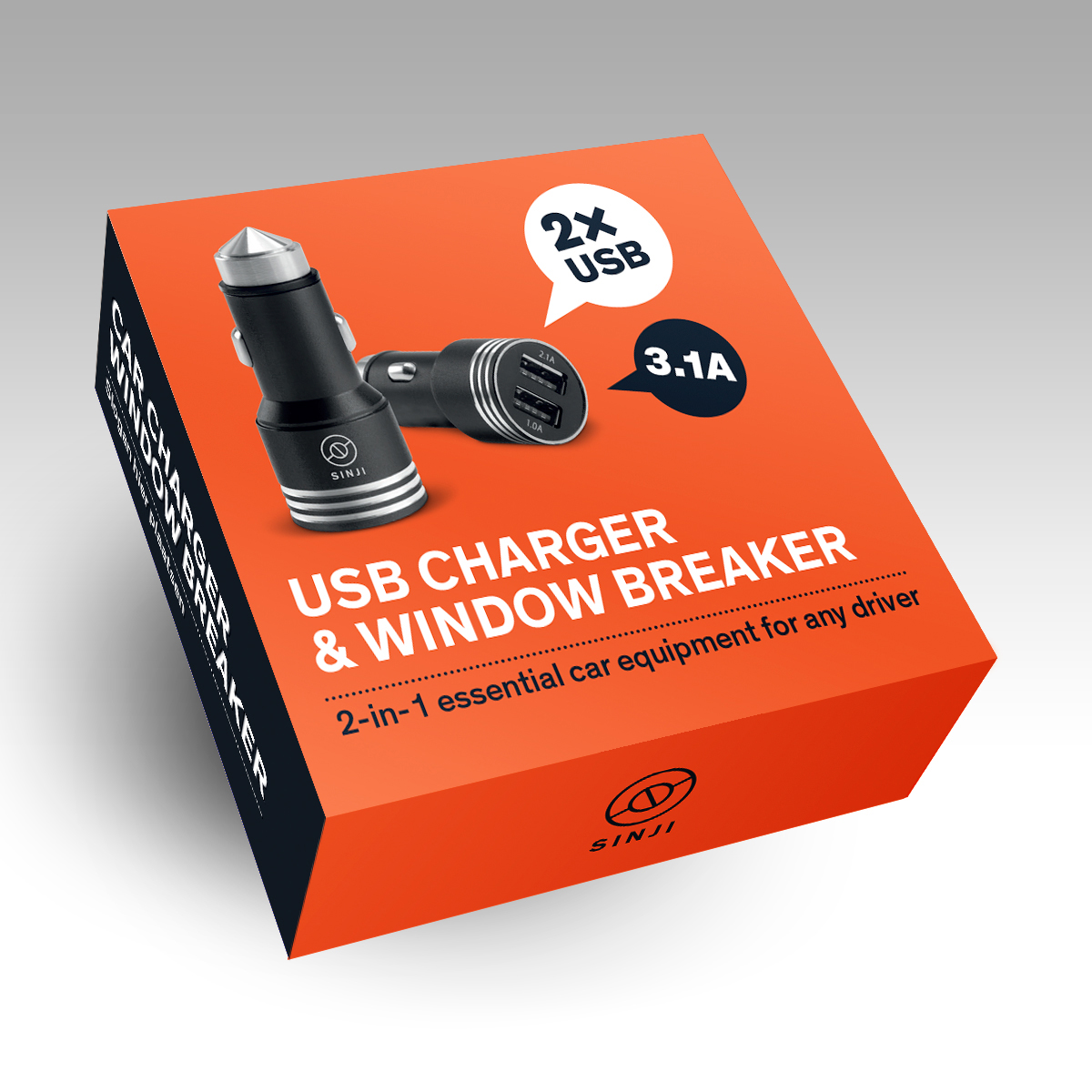 Features&Specifications
Double USB charger for all mobile devices
Plug & Charge
Compatible with all car cigarette lighters
Fast charging (up to 3.1A) of smartphones, tablets, and GPS
Window breaker in case of emergencies
Stylish aluminum design
USB Ports: 2
Output: 3.1A (1x 2.1A, 1x 1.0A)
Input: DC 12-24V
Indicator: Blue, LED
Compatibility: Every 12V car cigarette lighter
CE, FCC certified
Available in black, blue and silver