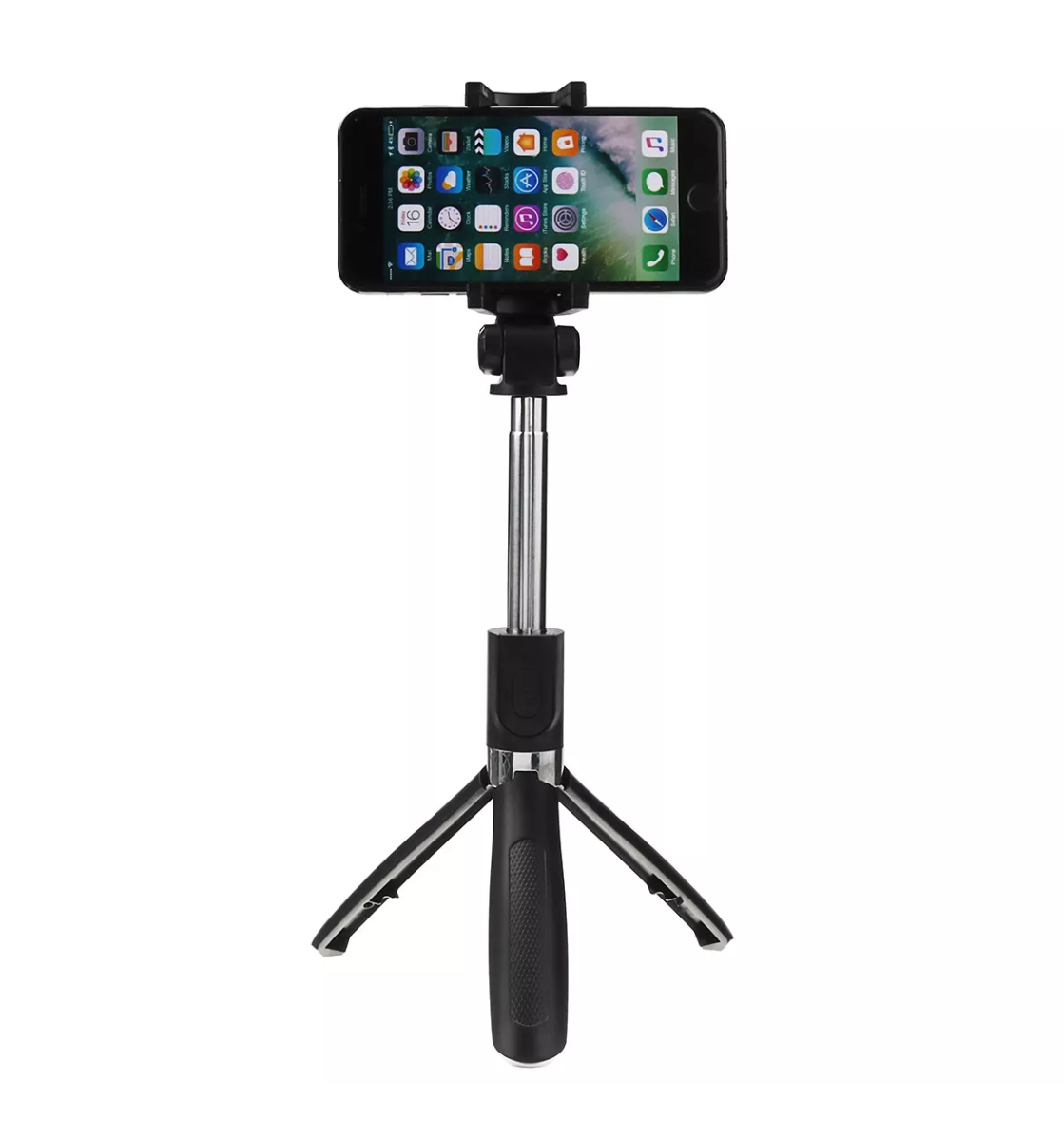 Selfie Stick Tripod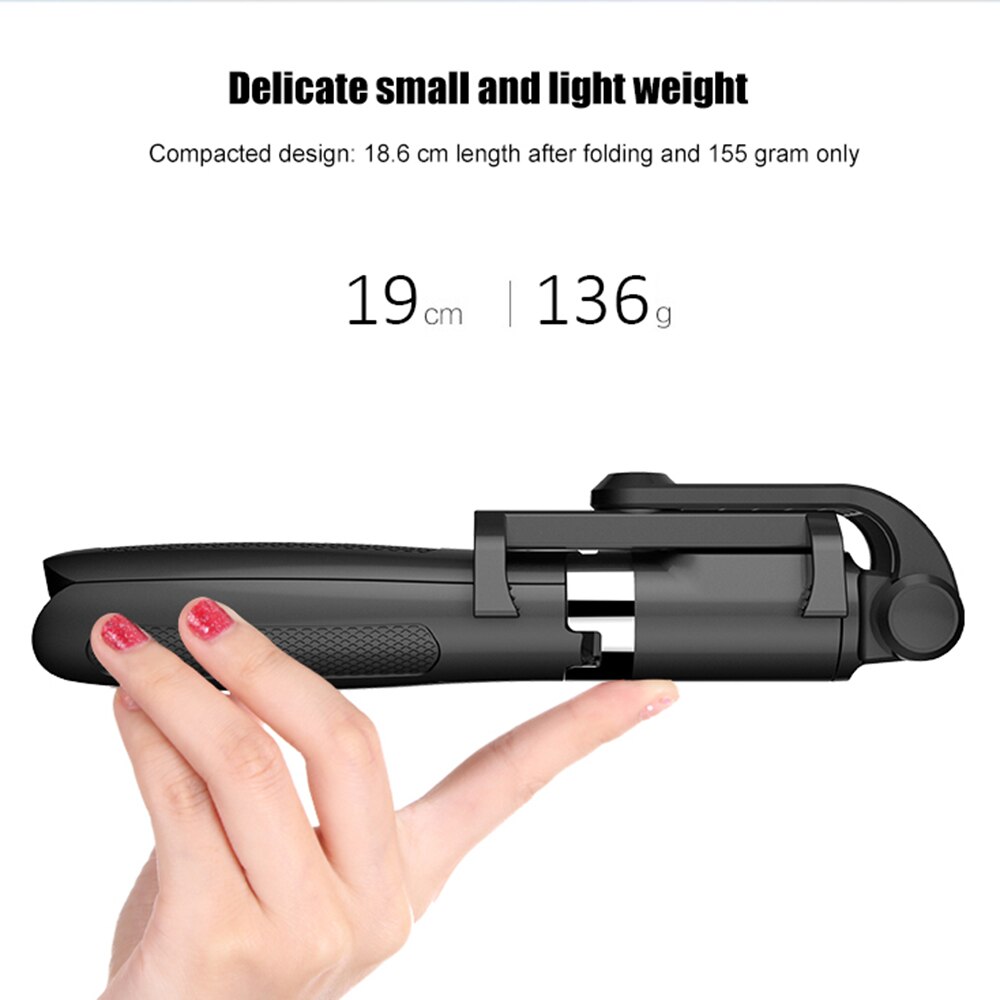 Compact Pocket-Sized Design and Light Weight
19 cm folding length that doesn't occupy too much space thus giving you more spaces when you travel.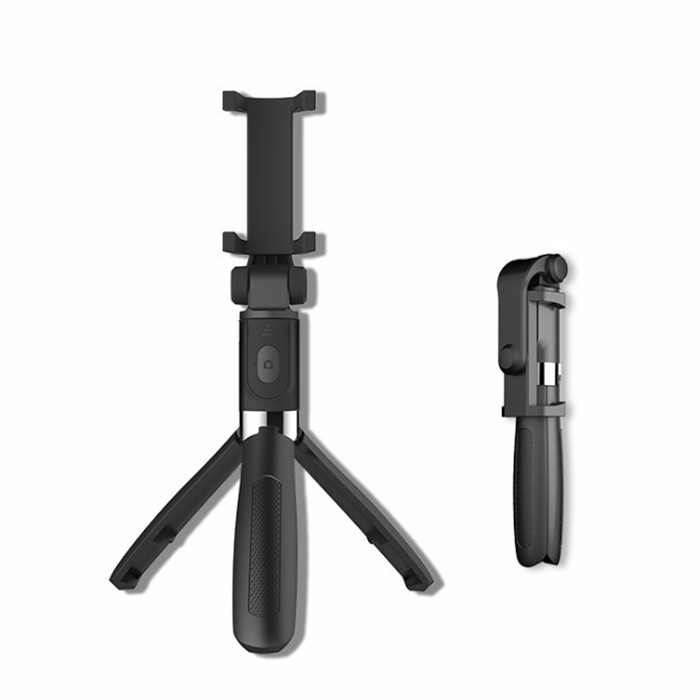 Wireless Selfie Stick & Phone Tripod
Selfie stick tripod with built-in wireless remote controller (up to 10 meters wireless connection). And you can use it as a tripod, watch a movie or take a video.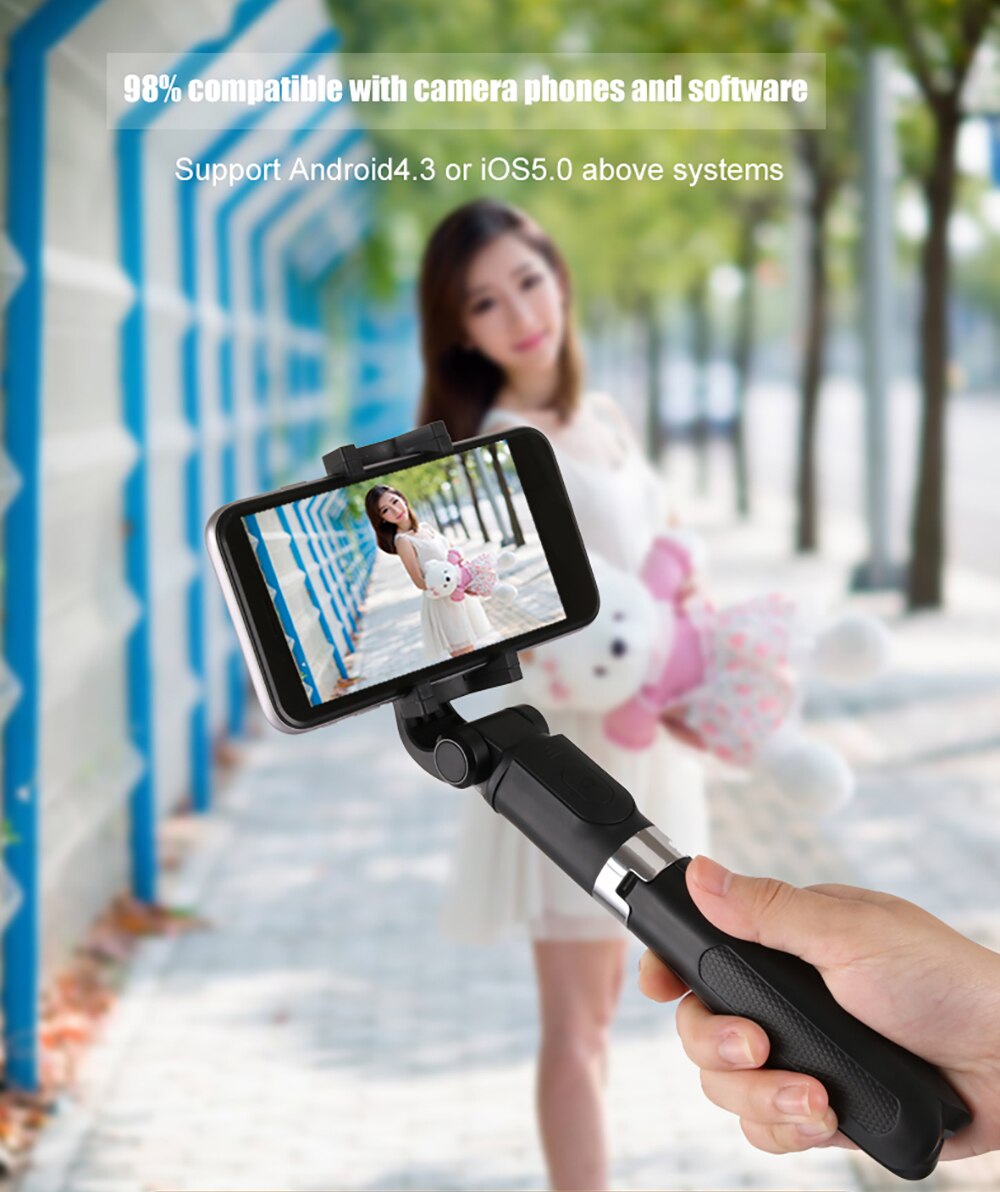 Features
– Extendable extension
– Compact pocket-sized design that is easy to carry.
– With 360 ° rotation, you simply rotate the cradle head or telephone holder to take photos, video calls or live broadcasts.
– The range of the wireless connection can be up to 10 meters and is widely compatible with most Apple and Android smartphones such as the iPhone X / 8/7/6 series and the Samsung Galaxies.