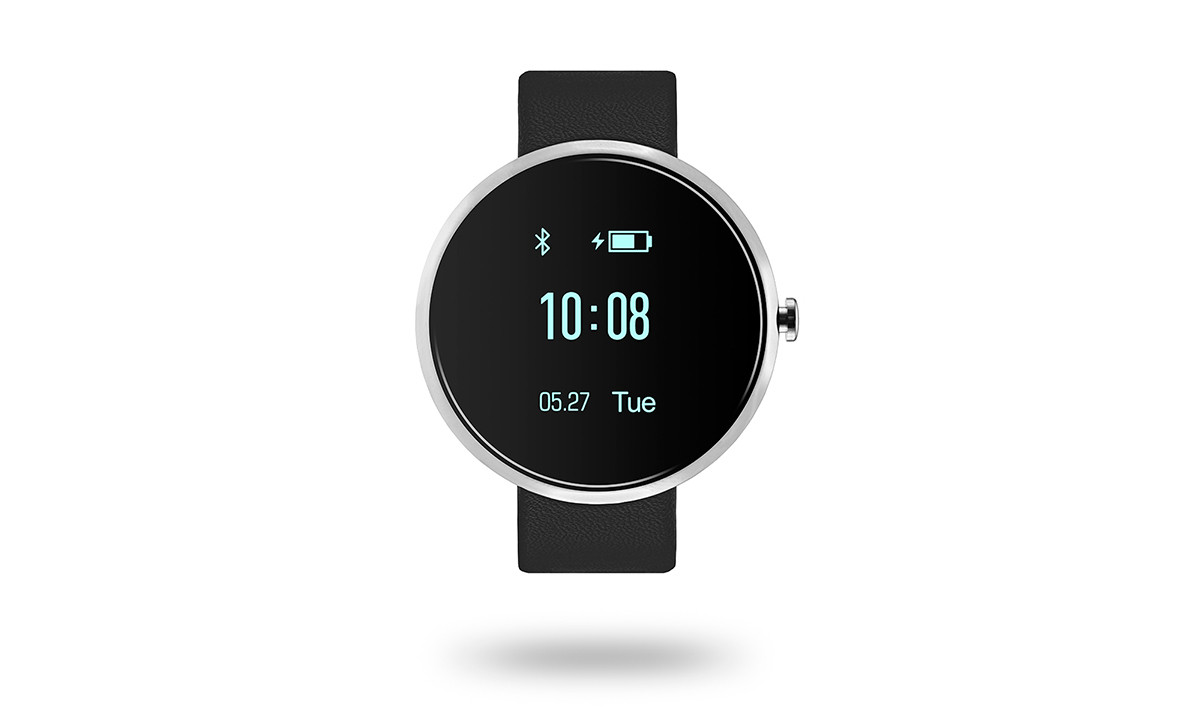 Health Watch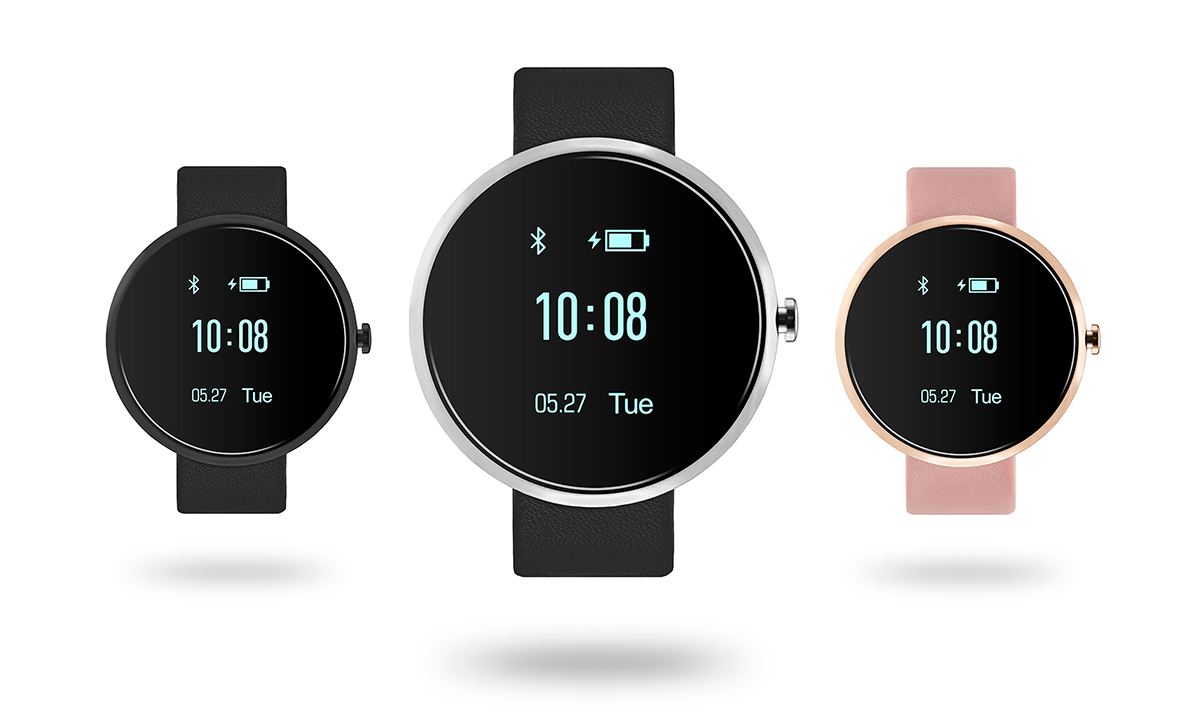 Product description
Sinji Health Watch is an excellent mix of smart technology and fashion. The combination of the stylish round clockwork with the smooth leather strap gives the Sinji Health Watch an elegant look, unlike any other smartwatch. The numerous smart features enable you to track your health status anytime and anywhere.
The OLED screen displays the date, time and results of the different smart features. The high-quality tempered glass (9H on the scale of MOHS) is scratch-free and the Sinji Health Watch has an IP67 rating against dust and water.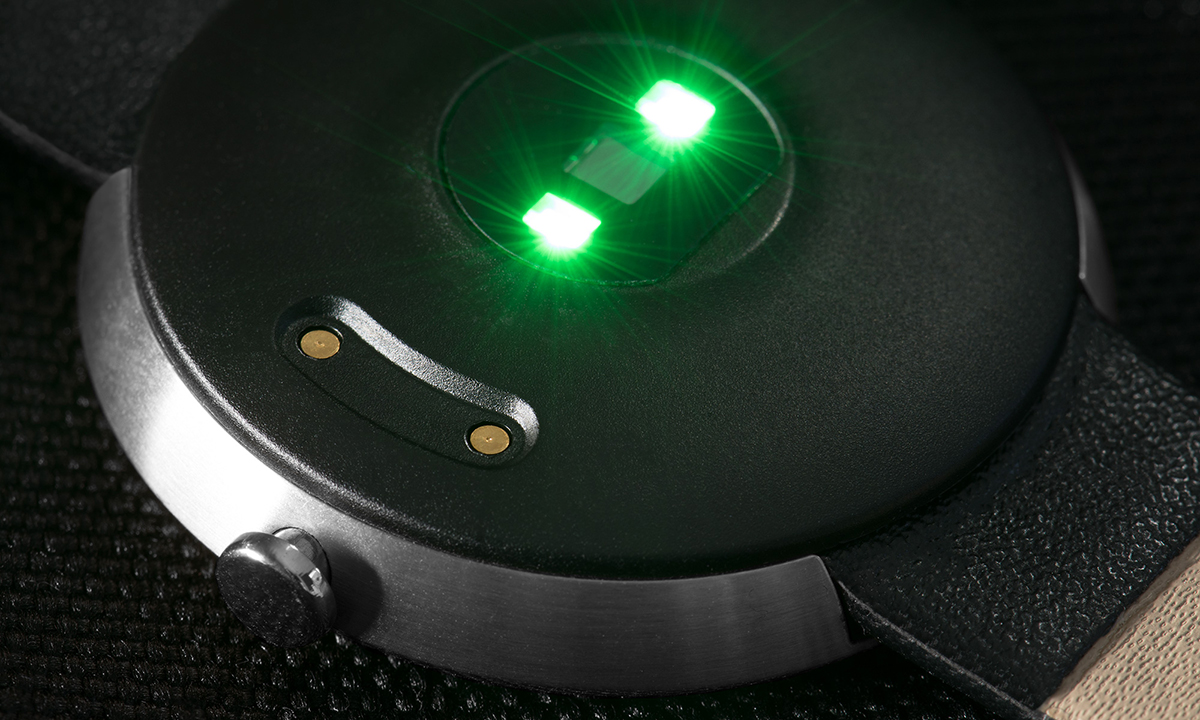 Smart Health Tracker
The embedded smart health tracker is equipped with easy to use features:
Heart rate monitor
Blood pressure test
Pedometer (amount of steps)
Calories burned calculator
Distance walked
Sleep monitor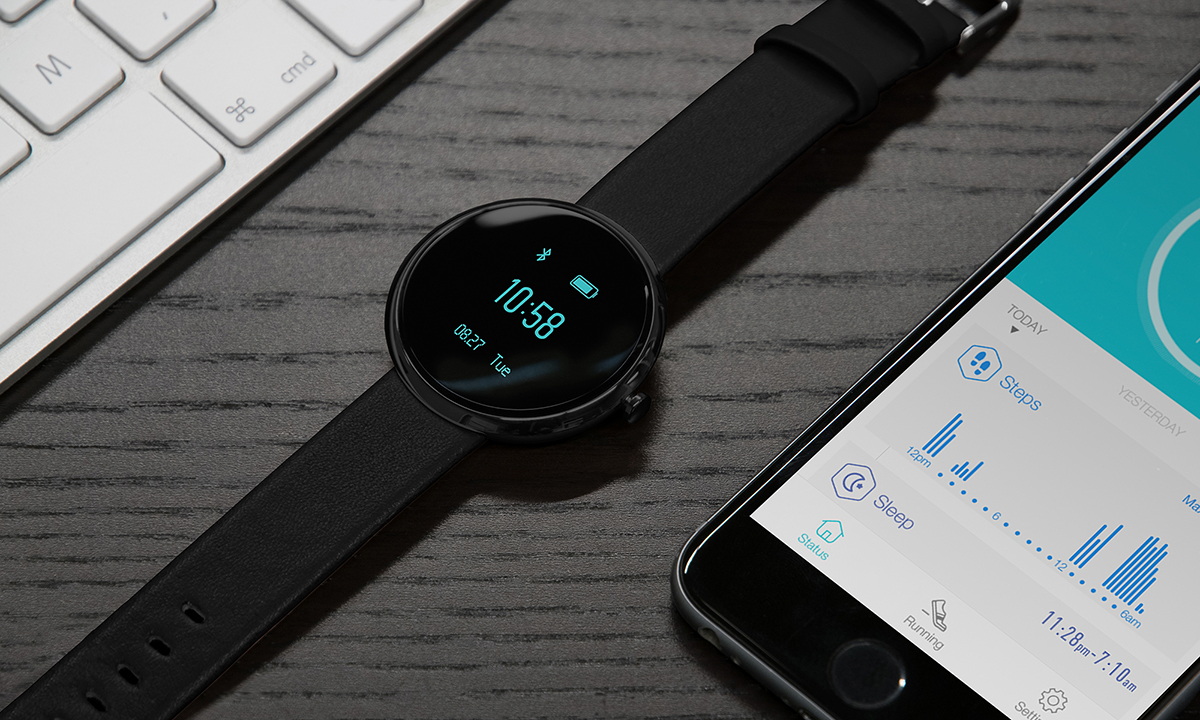 Including free iOS and Android application
The Sinji Health Watch is equipped with Bluetooth and can be connected to a free smartphone application for iOS (Apple) or Android devices, enabling you to save historical data.
Use the application to synchronize and store your data to analyze your personal trend. You can change your settings (age, weight, length, gender) to establish a personalized database. The application also enables you to set an alarm and to activate a (vibrating) notification when you receive an incoming call or message.
The rechargeable battery can be charged easily with the included charging dock (charging time approximately 2 hours) and offers you up to 5 days of usage.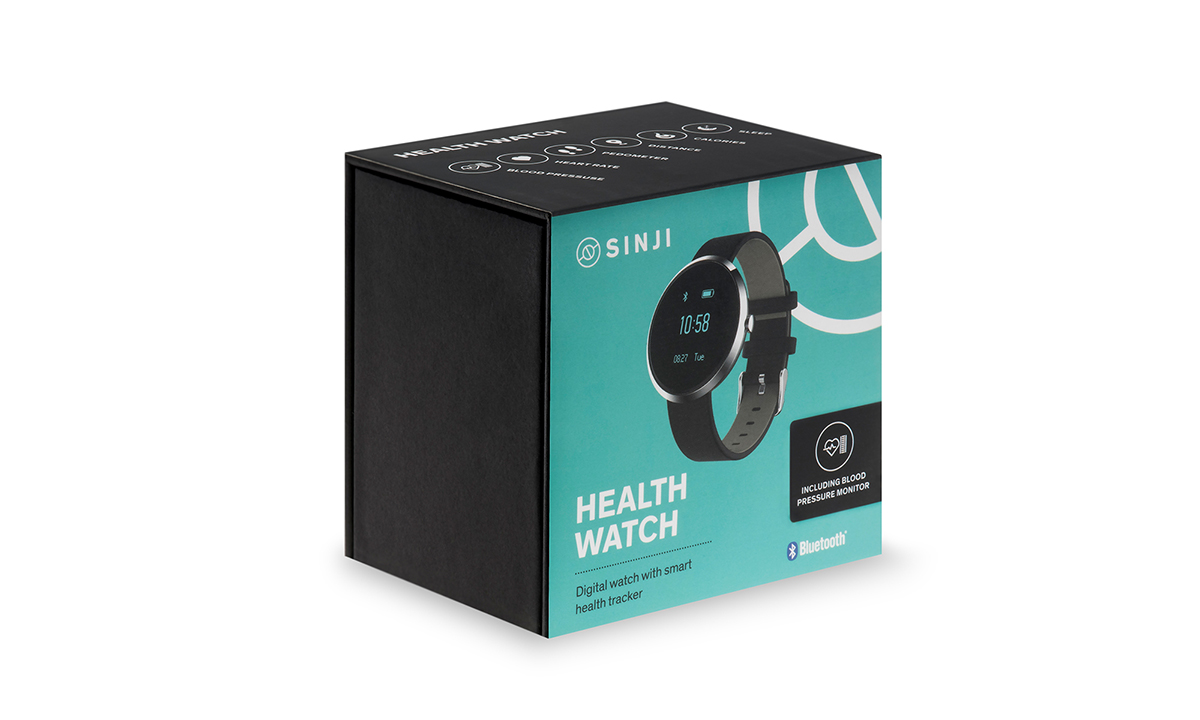 Specifications
Bluetooth version: V4.
Bluetooth reach: 10 meters
Battery capacity: 100mAh
Screen: 0.95 inch OLED
Size: Ø 41 x 8.9mm
IP67 rating against dust and water
Data: Local and cloud server
Charging time: up to 2 hours
Standby time: up to 5 days