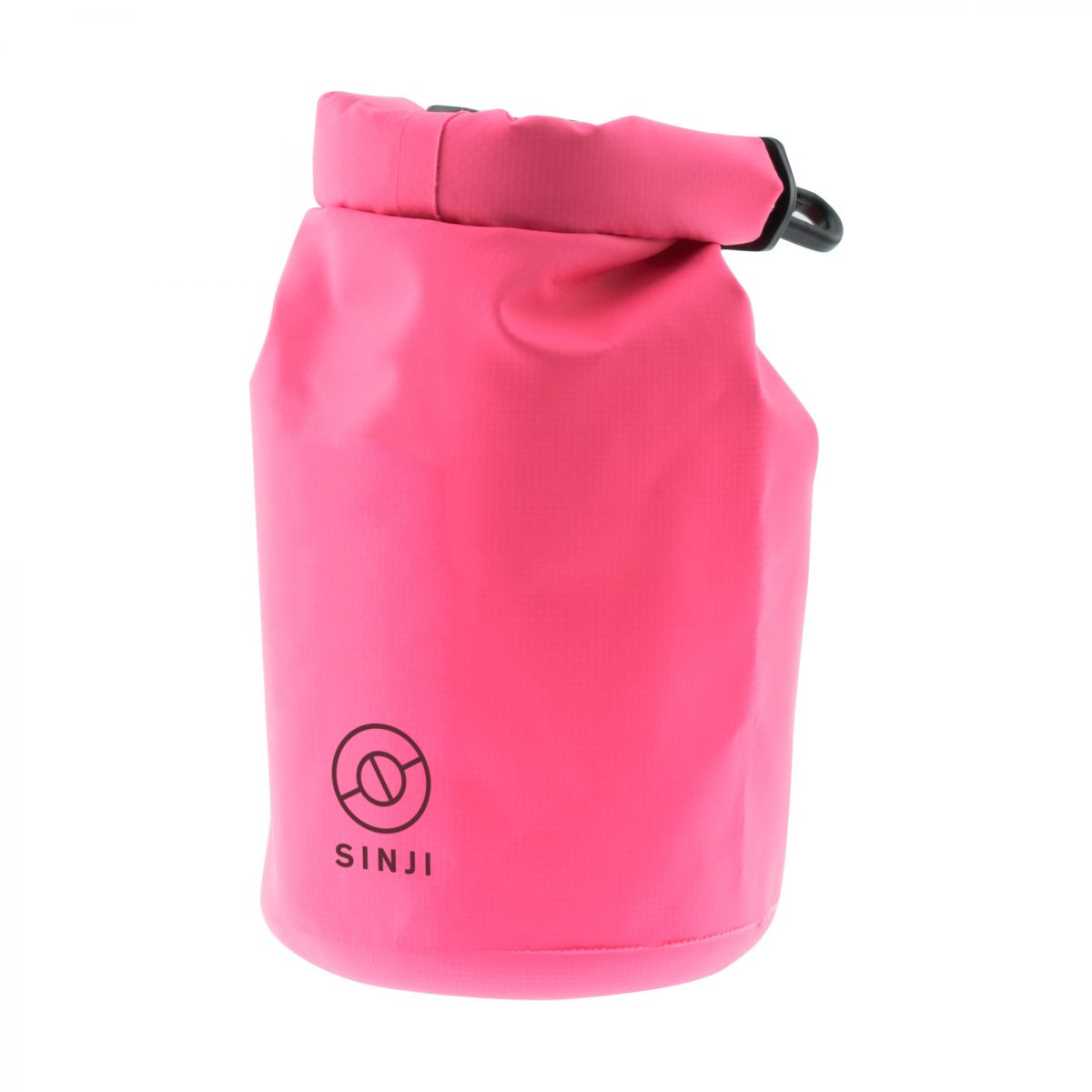 Dry Bag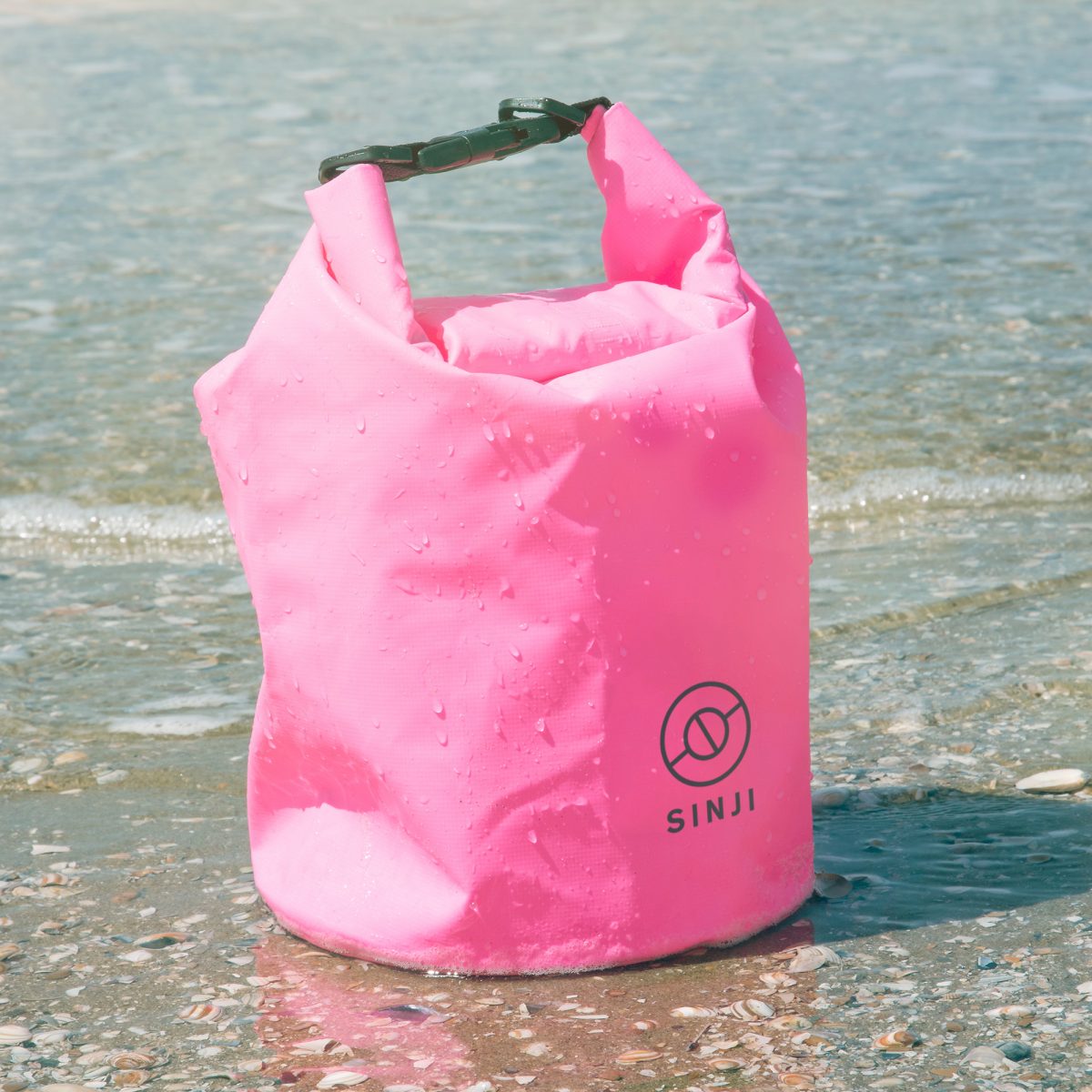 Safe, dry and clean
The Sinji Dry Bag is the easiest solution to keep your valuables dry during wet circumstances. Simply put the items you want to protect inside the bag, close the bag and you're done. The Dry Bag doesn't restrict to just keeping water out, but also helps to keep sand, dust and dirt away, which makes it a perfect companion for any outdoor activity such as hiking, skiing or biking.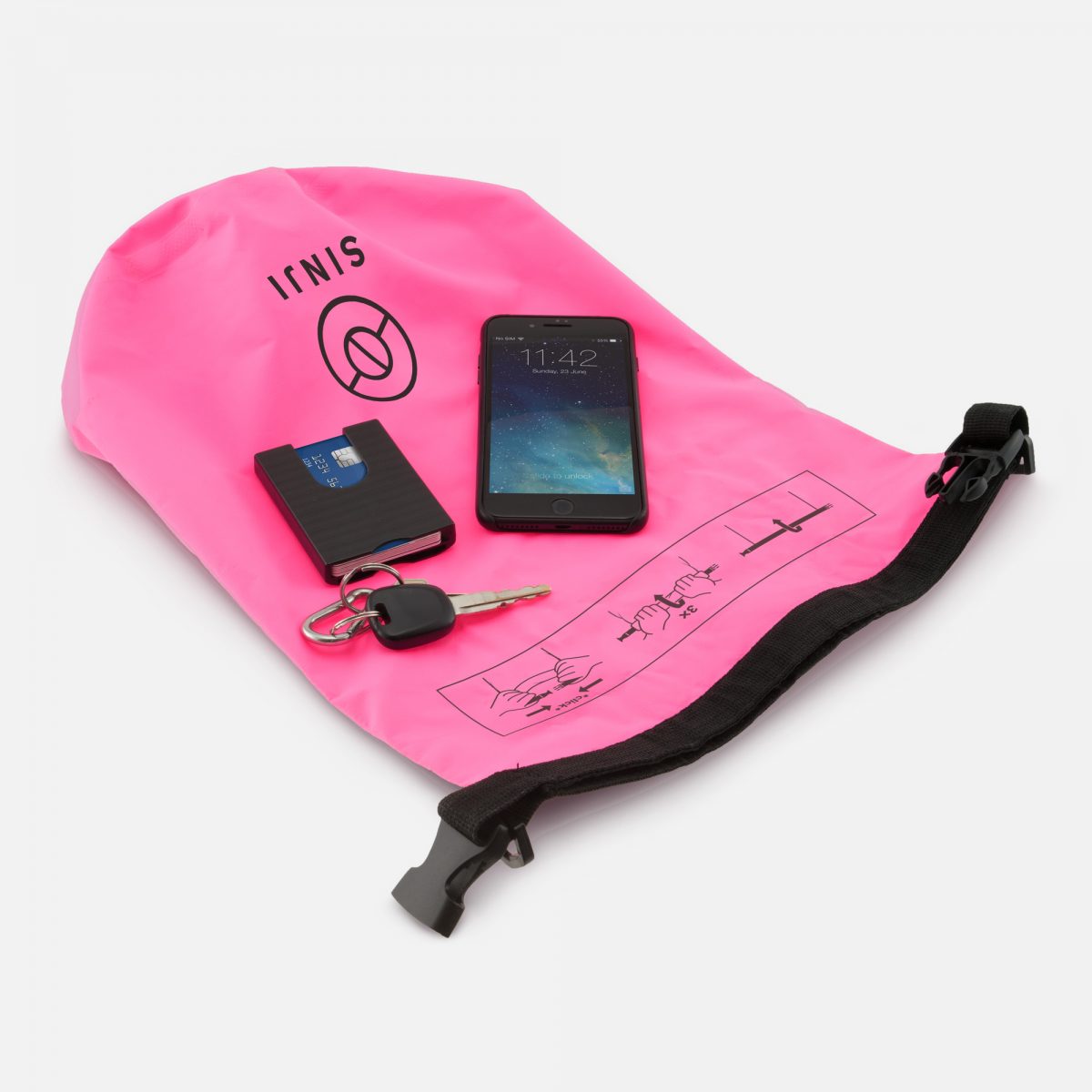 Compact and lightweight
The Sinji Dry Bag comes in three different sizes; 2L, 5L and 10L. The 2 liter bag is great for the safekeeping of smaller items, like wallets, smartphones or a pair of socks. The 5 liter bag will hold a small handbag, or a change of clothes, and the 10 liter bag will even fit a rolled-up sleeping bag easily. When folded or rolled up, the Dry Bag takes up very little space, making it easy to bring along wherever you go. Made from lightweight PVC, the largest bag weighs only 190 grams so you'll hardly notice the extra weight.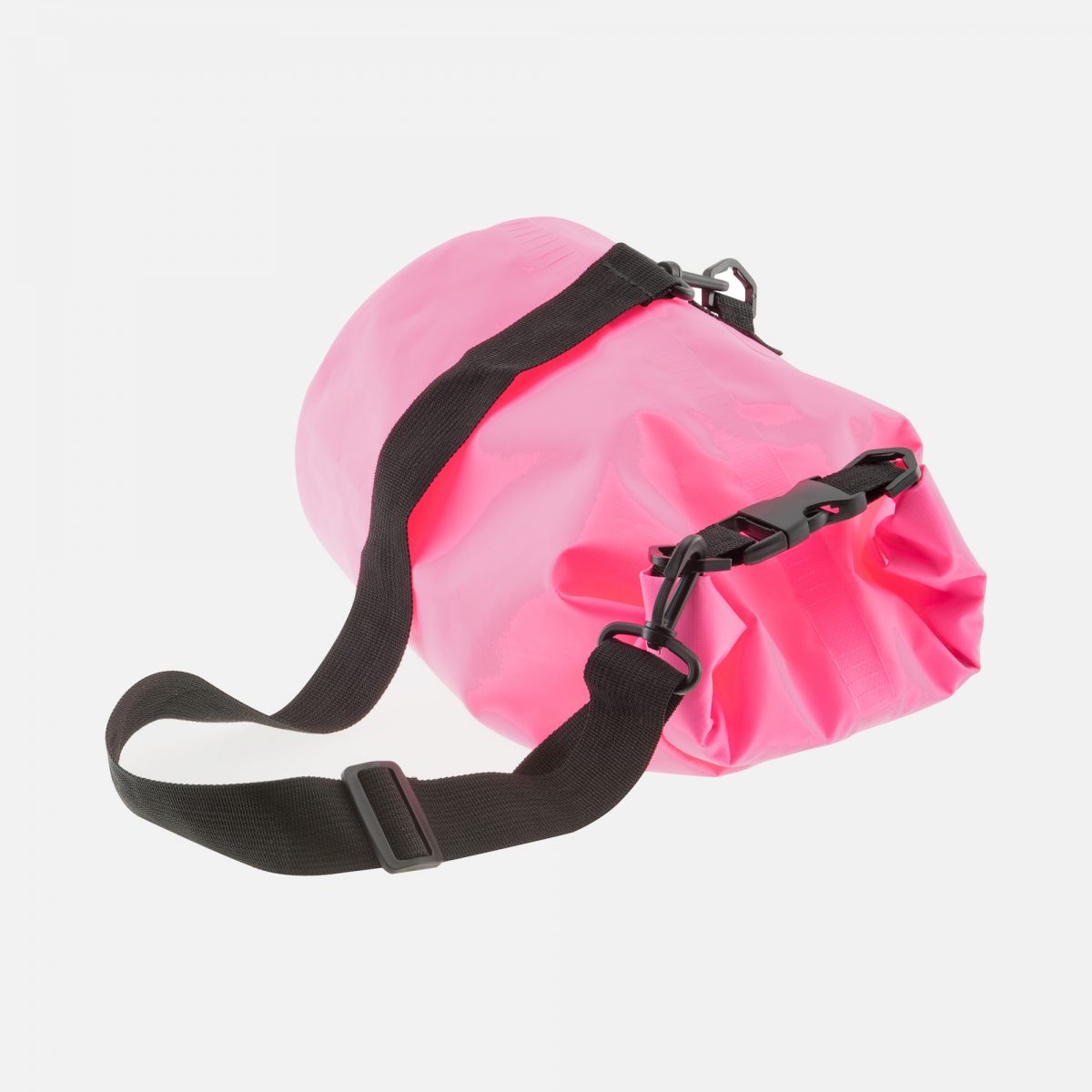 Easy to use
The Sinji Dry Bag is very easy to use. Simply insert the items you want to keep dry, remove as much air as possible from the bag, roll the top over at least 3 times, and close the snaps. The welded seams will ensure that water or other undesirable substances stay out. The detachable and multifunctional shoulder strap lets you carry the bag with you in a multitude of ways, keeping your hands free.
Features
Keep your clothing, electronics or other valuables dry and clean
Perfect for days at the beach, outings in the rain, hiking and many other activities
Welded seams
Made of sturdy PVC
IPX6 waterproof rating
With detachable shoulder strap for carrying
Availble in black, blue, green and pink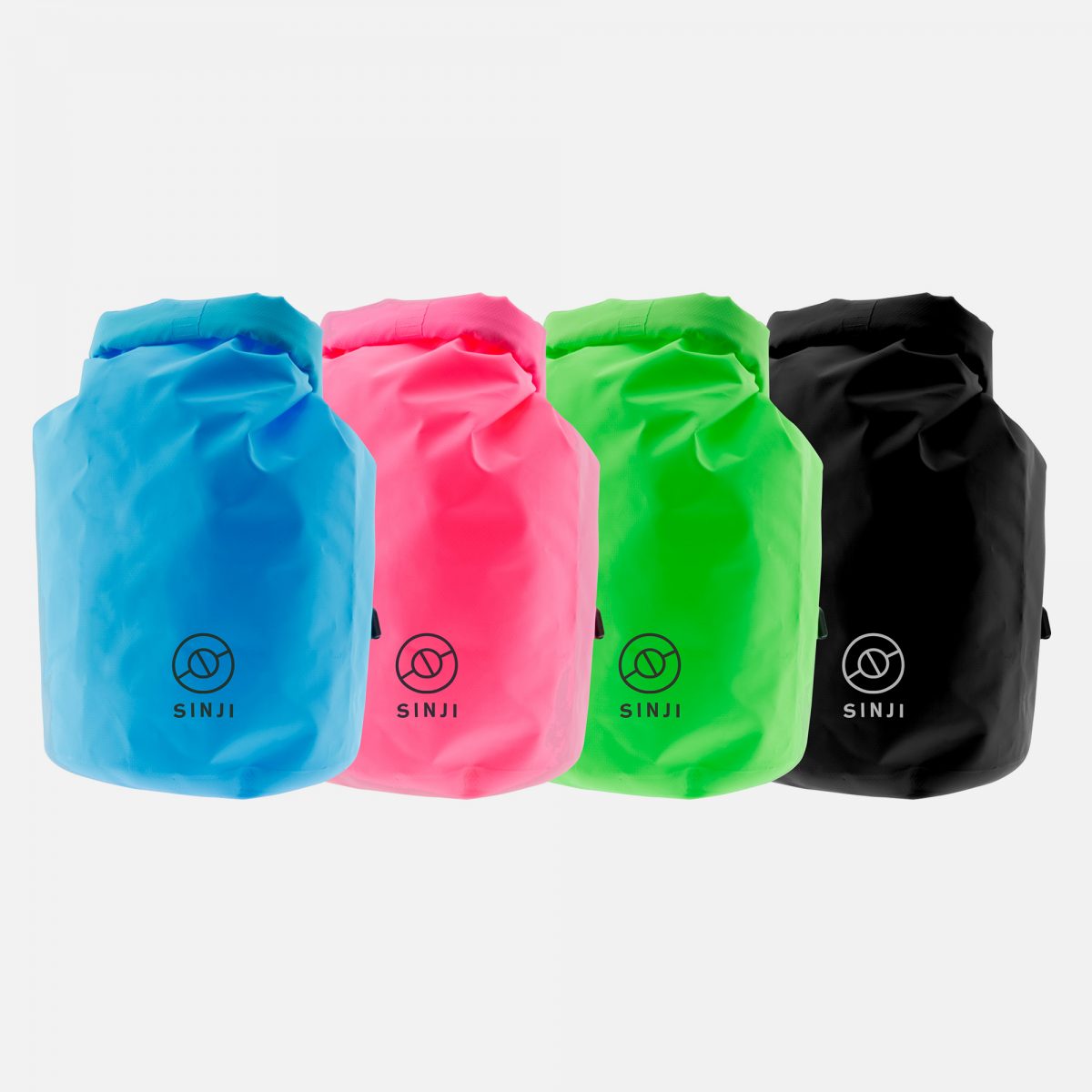 SPECIFICATIONS
Material: PVC
Dimensions: 41.5 x 31 cm / 16.4 x 12.21 inch
Weight: 190 gram
Colors: black, blue, green and pink
DISCLAIMER
Please test your Dry Bag before the first use to ensure that it has no manufacturing defects that may cause leaking. Do not submerge the Dry Bag. Sinji cannot be held accountable for any damages occurring from leakage and/or misuse of the Dry Bag.