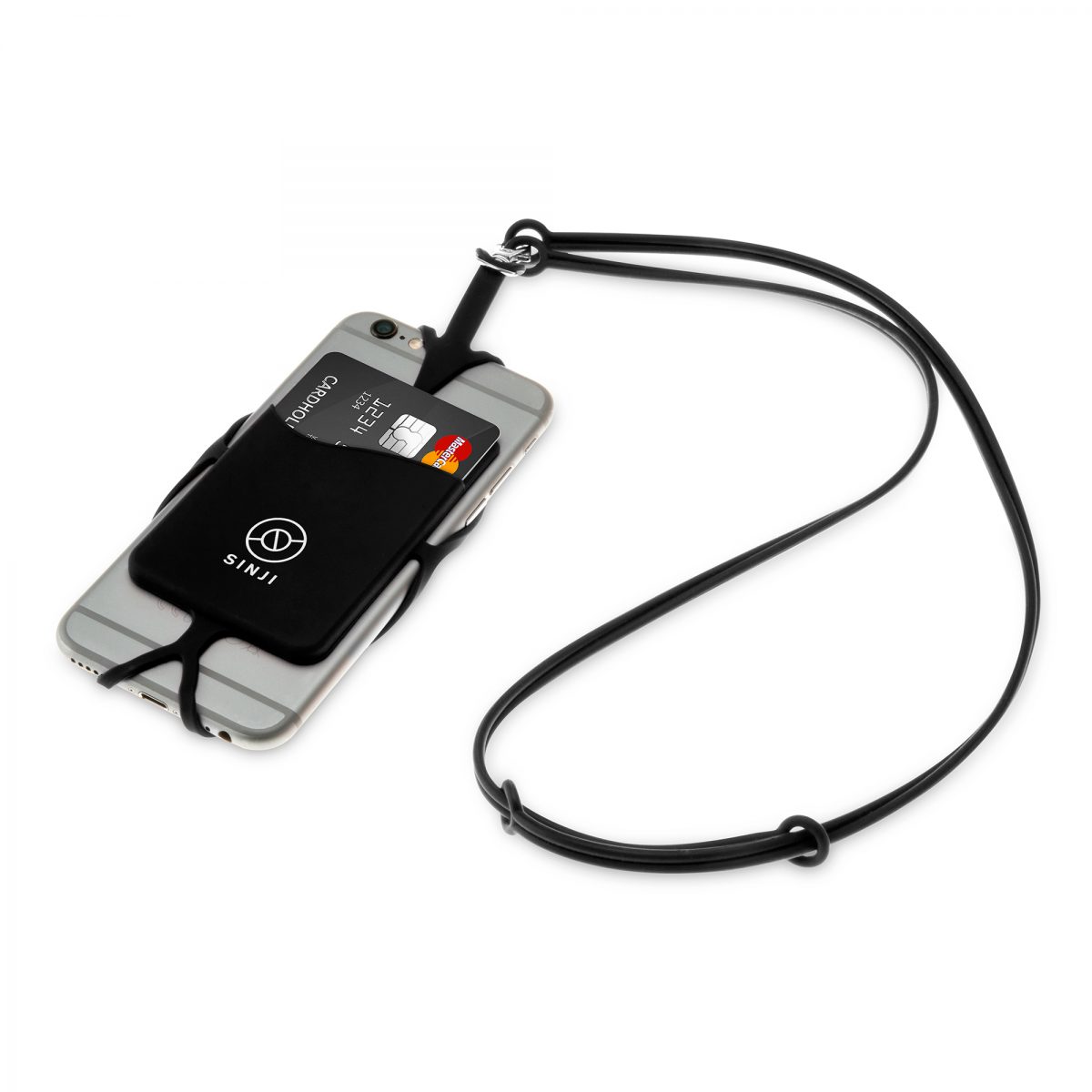 Bungee Buddy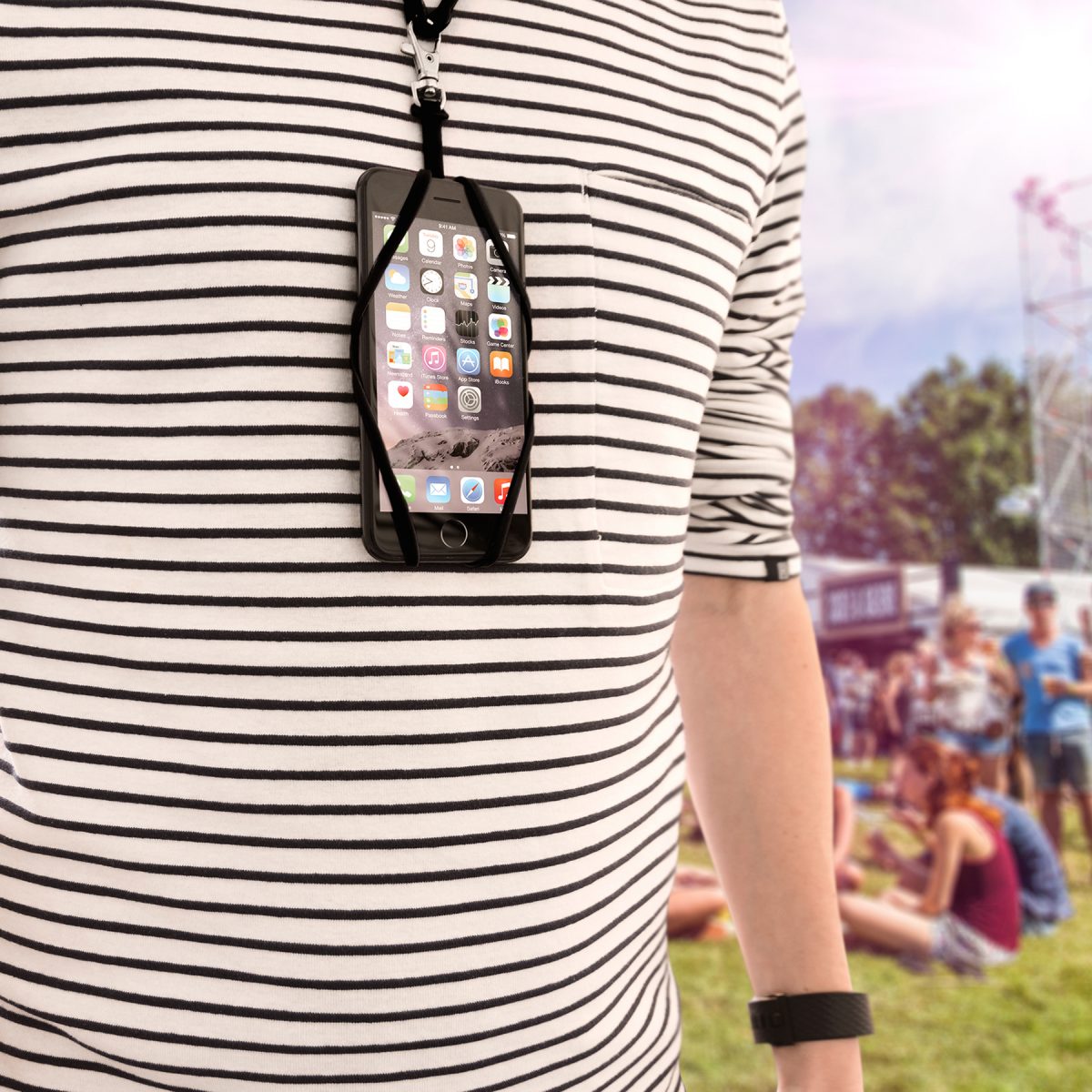 Save and accessible
The Sinji Bungee Buddy is the easiest solution for keeping your phone secured, protected and readily available. Thanks to the detachable lanyard strap, you can keep your hands free and your pockets empty, whether you're hiking, dancing at a festival or doing yard work. Its versatility ensures that the Sinji Bungee Buddy is suitable for everyone from healthcare professionals, to avid travelers, and even children.
Strong and lightweight
Weighing only 36 grams, the adjustable strap is designed for comfortable wear. You can wear the Sinji Bungee Buddy around your neck, as a wrist strap, or even attach it to a belt loop or backpack. The detachable lanyard is 40 cm long and made of high-grade silicone, giving it a supple feel and high durability at the same time.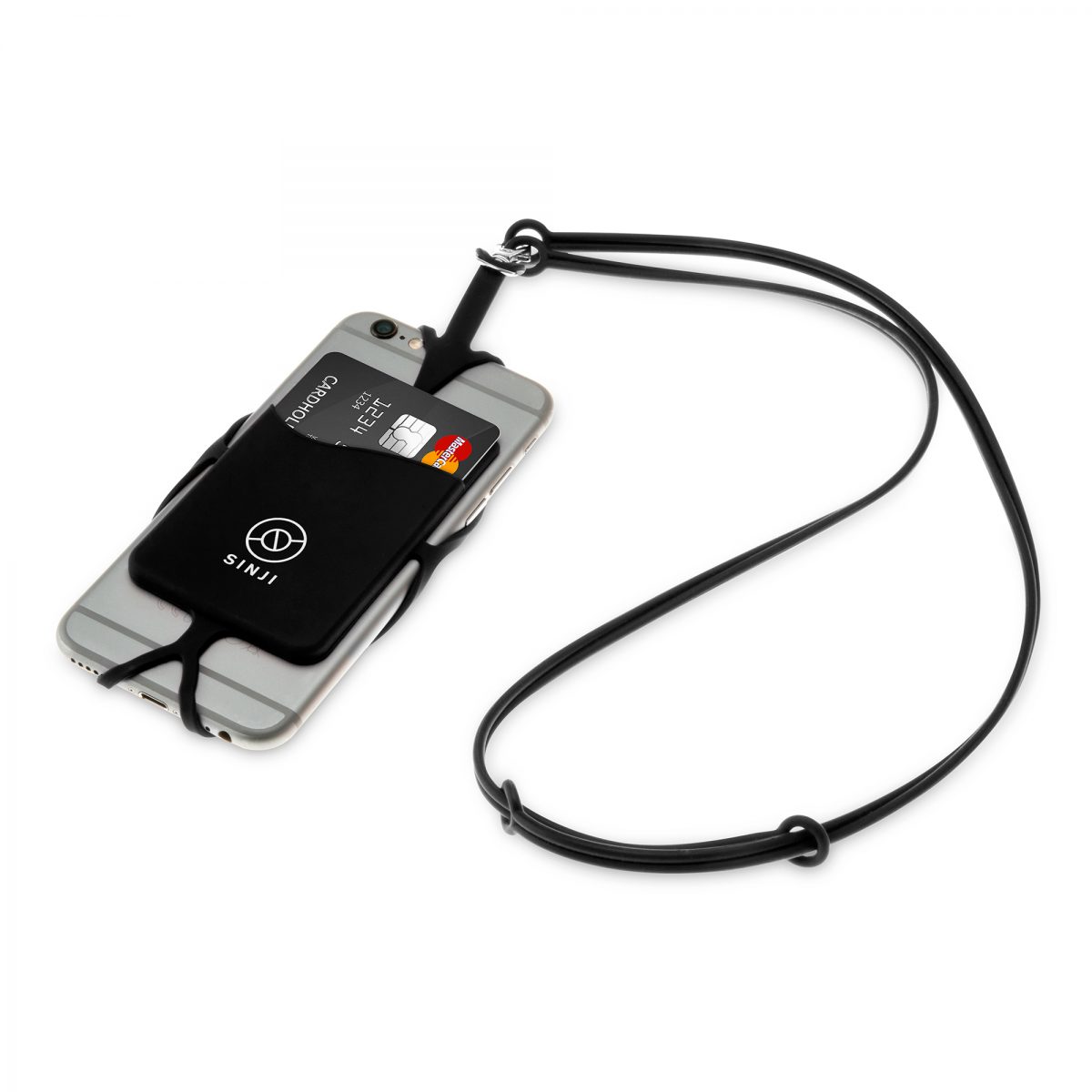 Strap and store
Strapping your smartphone into the Sinji Bungee Buddy is easy. Thanks to its smart design and stretchy silicone build, the Sinji Bungee Buddy will fit nicely around any smartphone. The attached pouch on the back side gives you a place to store some cash or up to 3 debit/credit/ID cards, keeping everything safe and within reach.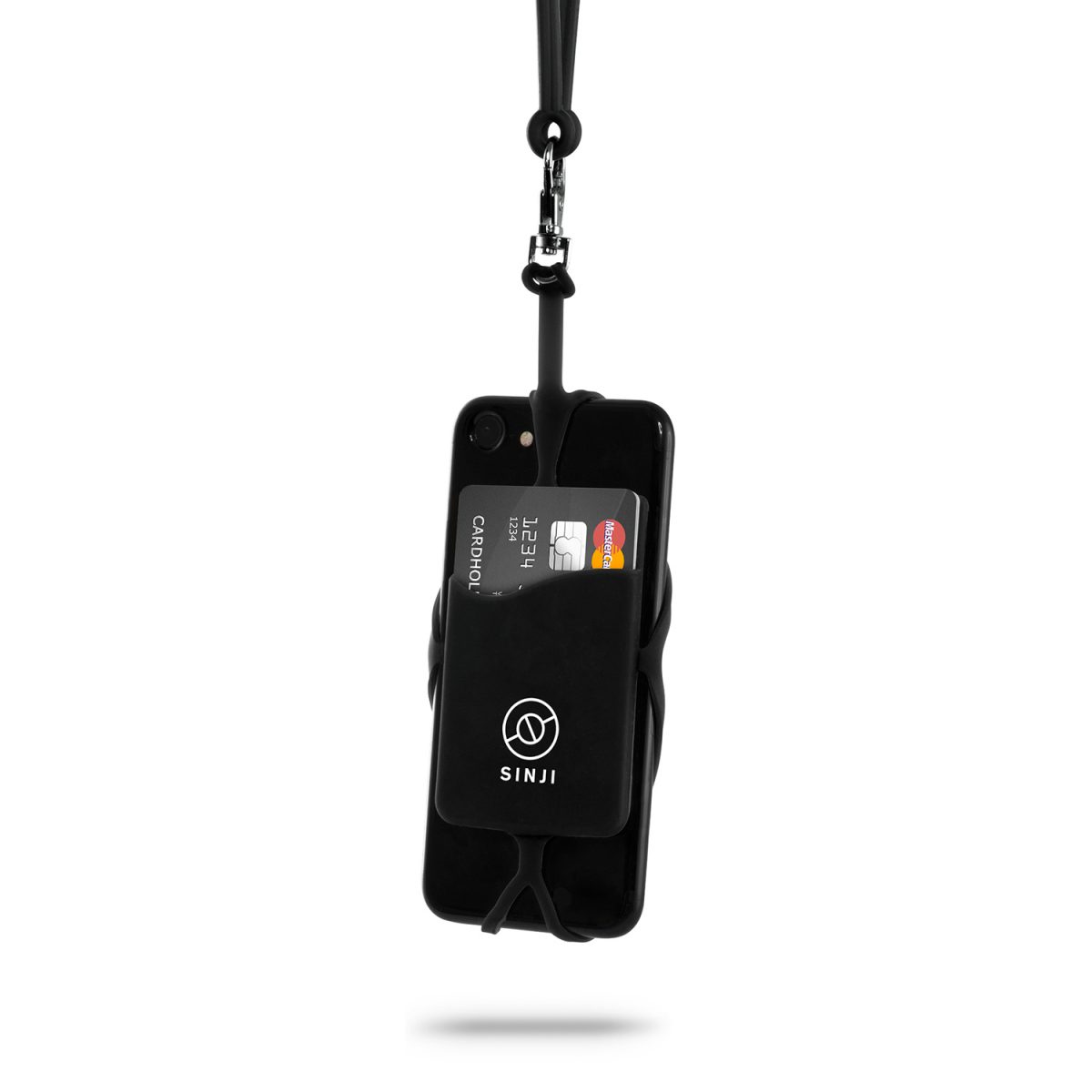 Features
Keep your smartphone secured, safe and readily accessible
Never drop or lose your phone again
Perfect for traveling, festivals, hiking and many other activities
Made of extra strong silicone
Detachable lanyard strap
With attached pouch to store cash or cards
One size fits all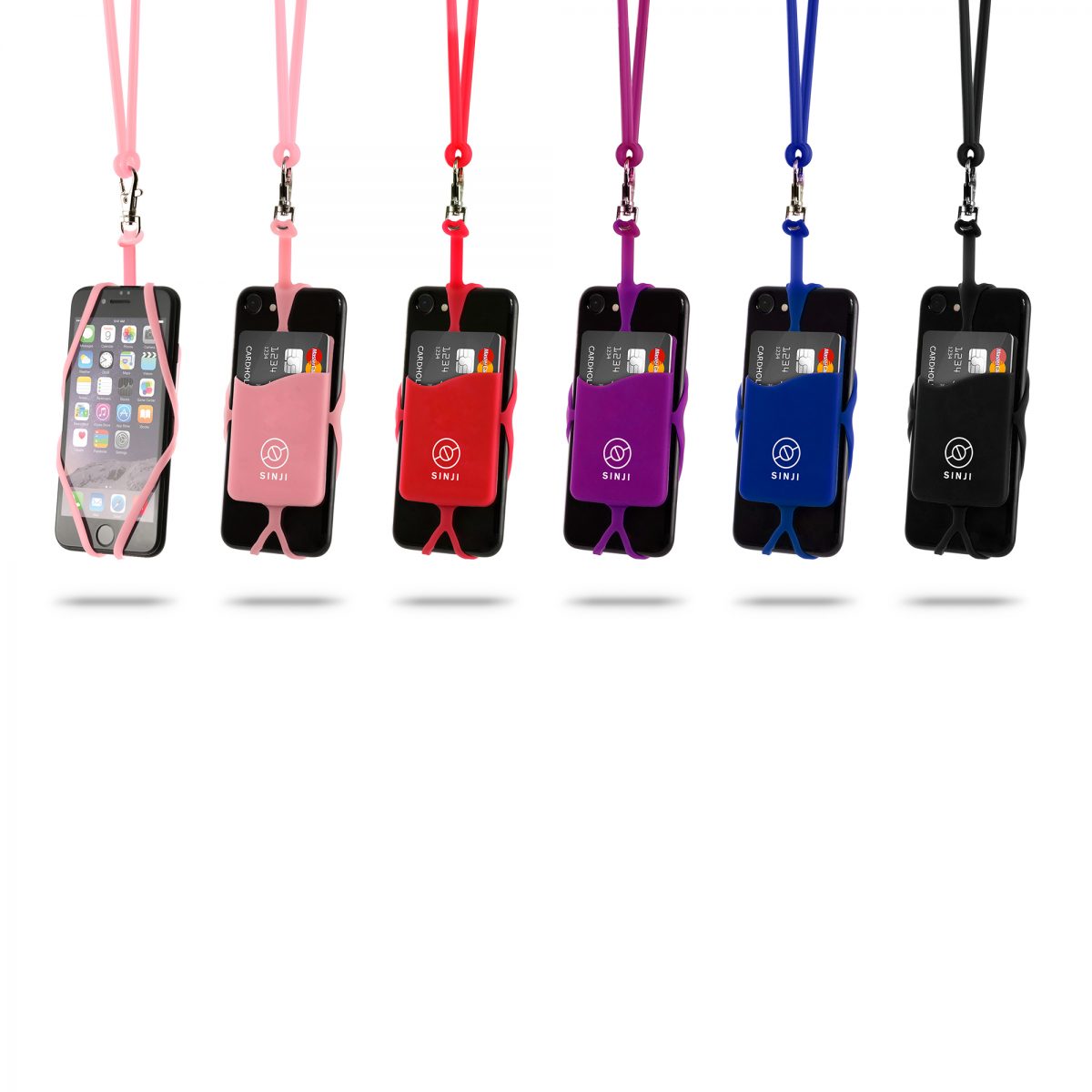 Specifications
Material: silicone
Length lanyard strap: 40 cm / 15,7 inch
Total length: 55 cm / 21,7 inch
Weight: 36 gram / 1,27 ounce
Available colors: black, blue, pink, purple and red